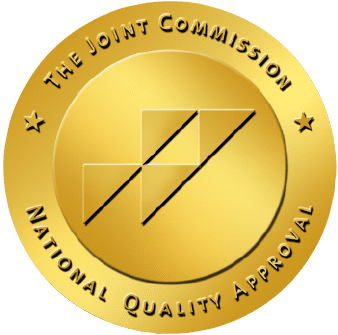 The Joint Commission, founded in 1951, is an independent, not-for-profit organization that accredits and certifies health care businesses and programs nationwide. The organization began as the Joint Commission on Accreditation of Hospitals (JCAH). In 1987, JCAH became the Joint Commission on Accreditation of Healthcare Organizations (JCAHO), and in 2007 the name was shortened to the Joint Commission. The Joint Commission also has a global arm, Joint Commission International (JCI), which works with health care organizations in other countries to help them improve patient care standards.
Today, nearly 21,000 health care organizations and programs are accredited and certified by the Joint Commission, ensuring they meet a series of quality and performance standards. Their mission statement, "To continuously improve health care for the public, in collaboration with other stakeholders, by evaluating health care organizations and inspiring them to excel in providing safe and effective care of the highest quality and value." speaks to the driving goals of the Joint Commission.
What types of organizations seek accreditation from the Joint Commission?
Most health care organizations can apply for Joint Commission accreditation. This includes hospitals, health clinics, doctor's offices, assisted living communities, nursing homes, surgical centers, behavioral health care facilities and addiction service providers.
Because accreditation requirements vary depending on the health care setting or program, there are comprehensive accreditation manuals available for specific fields, including ambulatory care, behavioral health care, home care, hospitals and nursing care centers. In order to keep their standards as transparent as possible, the Joint Commission sells copies of these manuals to the public on their website.
Accreditation surveys evaluate whether applicants are providing patient care, treatment and services in a high quality, safe manner and whether their procedures match the quality standards set by the Commission.
Once an organization is accredited and certified by the Joint Commission, it must undergo an onsite survey every three years to maintain accreditation. The Joint Commission may also choose to make an unannounced site visit and survey anytime between 18 and 36 months after the full survey is conducted.
Who performs the survey and how is it conducted?
Surveyors for the Joint Commission are certified professionals, and may include doctors, nurses, hospital administrators and others. Surveyors randomly choose several patient records to evaluate, often talk to those patients and interview staff members who have had contact with the patients.
The standards reviewed cover a wide range of topics and vary according to the type of healthcare organization or service offered. For example, a hospital accreditation survey evaluates over 250 standards, considering such areas as patient rights, infection control, medication management, preventing medical errors, how the hospital verifies staff competencies and many other areas.
Behavioral Health Care and Addiction Services
Since 1972, the Joint Commission has been responsible for accrediting mental health organizations and chemical dependency services. Currently, almost 2,000 behavioral health organizations are accredited by the Joint Commission. These organizations include providers who treat mental health, addiction, eating disorders and other behavioral health challenges.
According to their standards, the Joint Commission looks for "a trauma-informed, recovery/resilience-oriented philosophy and approach to care, treatment and services" in the providers they survey.
In addition to meeting the required standards of patient care, treatment and services, behavioral health organizations must also adhere to standards regarding medication-assisted opioid treatment programs.
Joint Commission performance standards
In order to accomplish their goals, the Joint Commission develops comprehensive performance standards for health care organizations and programs, including quality of patient care, adherence to medication safety standards, infection control procedures and patient rights. Performance standards developed by the Joint Commission "focus on important patient, individual, or resident care and organization functions that are essential to providing safe, high-quality care."
Development of performance standards is a vital and complex process, and the Joint Commission continually reviews their standards as new scientific research becomes available. The Joint Commission currently develops standards with the help of health care experts, government programs such as Medicare, and scientific research.
Before a new standard can be implemented, the Joint Commission publishes a draft on their website, where it is open to public feedback. Only after the Joint Commission Board of Directors approves a standard is it made final.
Why does accreditation matter?
At the heart of Joint Commission accreditation is a single goal: that each patient receives safe, high-quality health care treatment and services. While patient safety is the primary reason for Joint Commission accreditation, there are other benefits for organizations. For example, in order to qualify for Medicaid or Medicare reimbursement, most states require that organizations have Joint Commission accreditation.
Other benefits of accreditation may include:
Enhanced risk management and risk reduction, which may lead to lower liability insurance costs
Improved likelihood of insurance reimbursement
Improved credibility within the community
Greater ability to attract qualified staff
Accreditation by the Joint Commission is a recognition that sets an organization apart and indicates that they utilize the highest standards in health care. Clients, patients and their families can be confident they are receiving high-quality treatment when seeking care from a Joint Commission-accredited organization or program.
Turning Point of Tampa's goal is to always provide a safe environment and a solid foundation in 12-Step recovery, in tandem with quality individual therapy and groups. We have been offering Licensed Residential Treatment for Substance Abuse, Eating Disorders and Dual Diagnosis in Tampa since 1987. If you need help or know someone who does, please contact our admissions department at 813-882-3003, 800-397-3006 or admissions@tpoftampa.com.